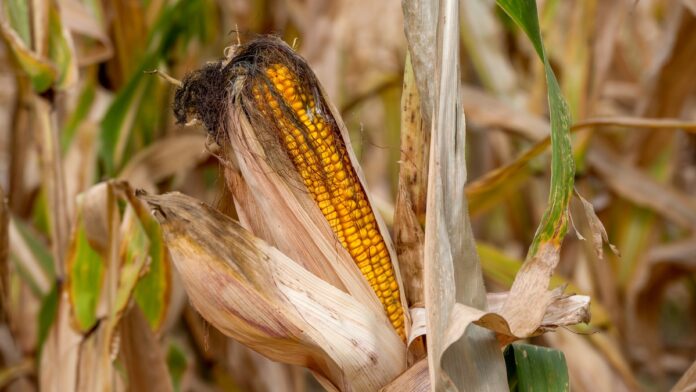 Some links on this page may contain affiliate links which means that, if you choose to make a purchase using the link, Agricfy.com may earn a small commission at no extra cost to you. For more information, go to our Affiliate Disclosure Page!
Introduction
Have you ever wondered what it takes and how to start a maize farm in Nigeria?
The purpose of maize farming (which we popularly call corn) is not limited to the corn boiled or roasted on the roadside. From this versatile crop, you can mill flour, bake bread, use it as animal feed, and a couple more.
From the maize, we have diverse meals such as cornflakes and some other delicious cereals, we make our local pap from it, popcorn, porridge, and so on. The maize crop is used both domestically and industrially.
Because of its massive use and consumption in the country, the maize business has turned out to be quite lucrative and rewarding, especially with the help of modern tools that goes all the way through its processing stage.
How Profitable Is Maize Farming In Nigeria?
According to Entrepreneurs.ng, Nigeria is the 11th largest producer of maize in the world, and the 2nd largest producer in Africa after South Africa.
Nigerian Breweries, Cadbury, and Nestle are some of the biggest buyers of Maize in the country. Maize seed germinates 3-5 days.
A hectare will yield produce of between 3-5 tonnes. While up to 8 tonnes can be harvested with enhanced species like the hybrid maize form.
A hectare will produce 10,000 stands with the spacing provided above while an acre will produce 4040 stands. says MyFarmBase while quoting E. Johnson. 
Harvesting can be done between 75 and 90 days.
The Best Time To Grow Your Maize
Maize has a short life span and can be cultivated 3 times in a year which makes it one of the best crops you can plant on your farm.
Maize (corn) can be planted alongside different yields like Cassava, Melon, Yam, Potatoes, and so on.
Its ability to grow in many soil conditions (clay loam, sandy loamy, black cotton soil) and weather makes it suitable for the Nigerian climate. So, whether you are from the Southern, Eastern, Northern, or Western parts of Nigeria and other regions, you can plant and harvest maize.
Maize in Nigeria is rain-fed. So you should plant your seeds at the onset of the rainy season.
Usually, it is planted in May/June in the North and March/April in the South for early maturing seed variety. While late-maturing seeds are planted in July/August.
The Cost Of Setting Up A Maize Farm
Based on the analysis made by Xtreme Returns Farms, you can start maize farming for as low as N20,000. Under the conditions that you have;
A Farmland with the right soil
A registered company under CAC
Hired workers with their equipment (N4,000/acre) or hire government tractors (N7,000/hectare)
Fertilizer, disease, and weed control (From N6,000)
Financial Projection of Maize Farming by Xtreme Returns Farm:
If the target yield for a hectare is 3 tonnes, 1 ton of maize crop sells for NGN60,000, multiply 60,000*3 = NGN180,000.
Your profit can be calculated as 180,000-20,000 = NGN160,000 within 2 months.
How To Start A Maize Farm
Before deciding on how to start a maize farm, there are things you need to consider and put in place for you to successfully plant and harvest your maize.
If you want to start a maize farm on a large scale, you have to put some of these things in place for you to be able to be relevant at home and abroad.

1. Register Your Farm
The first thing to do if you want to start a maize farm is to register your farm. If you want to go beyond planting, and harvesting locally, you need to register the farm.
You must register your company with the Corporate Affairs Commission (C.A.C) to enable you to operate your maize farming business without hassle from the government and engage a bigger clientele.
This way, you will be able to take your product overseas without any hassle. The process of registering a business with the C.A.C. is a straightforward process. You can visit their website for more information on how to register your business.
2. Select The Best Land For Your Crop
The next step to starting a maize farm in Nigeria is to select the land on which you are going to plant your maize on.
Having a good land is a step forward towards having better produce. Your choice of land will depend on your location.
If you want to take this maize farming business seriously, you need to look for land that is loamy or loamy sandy in nature for better output.
Remember that the land has to be soil that is well-drained.
3. Prepare The Land For Planting
This will involve cutting weeds, bush burning, ploughing, and the like. This can be done manually, mechanically, or chemically.
4. Select The Best Maize Variety
Maize varieties are also known as corn species.
All over the world, there are many species like sweet corn, flour corn, waxy corn, Hopi maize, and a whole lot more. But the most popular ones found in Nigeria are yellow maize and white maize.
5. Plant The Seeds
The two major seasons for planting is called Early Season and Late Season. Early seasons begin in March/April while, right after the rain begins, while the late season begins in August.
Your seeds can be planted by hand or machine after the soil has been tilled to a depth of 6 inches. Next, you make mounds and put in four kernels of corn facing upwards.
6.  Fertilize and Control Pest
Starting a maize farm without making provisions for pest control and fertilization is like setting up oneself for failure. Infestation can cause a loss of up to 80% of crops without proper care. Examples of some maize pests stated by MukaNet Agric Blog are;
Helicoverpa armigera (corn earworm)
True wireworm (soil insect)
False wireworm
Heteronyx spp Sericesthis (feeds on maize roots)
Maize leafhoppers
Green vegetable bugs (GVB)
Two-spotted mite
Locusts
White fringed weevil
Leaf beetles
Armyworms
Caterpillar
7. Harvest Time
Depending on the variety and weather, your harvesting time can be between 2 to 5 months. Usually, 3 months is enough time.
It can be harvested as soon as the ears turn dark green, the silk turns brown and the kernels are soft and plump.
When harvesting, you pull the ears of the stalk with your hand.
Machines like corn-pickers can be used.
8. Market! Market!! Market!!!
Thanks to the digital age, there are many ways of creating awareness for your product.
Meeting potential clients, even though profitable, is not enough to market your corn, especially if you plan on producing on a large scale.
To entice big clients and companies, make pitches, and take advantage of digital marketing.
Own a website with valuable crop-like content, SEOs, Display Ads, social media community management, and so on.
Conclusion
The first step to starting a successful farming business is to get started. You need to take the leap of faith and make things happen for yourself.
If you follow the steps mentioned in this article, you are just a few steps to making things happen.
Are you ready to start a maize farm? Wonderful. Let us know what you need and how you are preparing to get started.