Some links on this page may contain affiliate links which means that, if you choose to make a purchase using the link, Agricfy.com may earn a small commission at no extra cost to you. For more information, go to our Affiliate Disclosure Page!
Introduction
With almost everyone in the poultry business doing practically the same thing all the time, it is essential to know what to do just to be different from the rest.
Making money from the poultry business is good but you know what is great? having knowledge about the uncommon ways to make money from poultry farming.
I've seen people following one way of doing things and that's because they don't know the other ways to do business and make the most out of their farms.
No matter the type of poultry farm you wish to run or you are running presently, there are different ways to make money from poultry farming that you might even know about.
In some of these ways that will be mentioned in this article, you won't need to start the business yourself.
Ways To Make Money From Poultry Farming
After several consultation sessions with clients all over the world, I have seen that people don't know anything about the business they intend to venture into which is bad for both the investors and the entire community because they will be doing everything just to stay afloat.
On this website, the priority is to guide potential investors and educate them on what they need to do to maximize profit and minimize cost and loss in the long run.
Selling Eggs
The first way to make money from poultry farming is by selling eggs.
Depending on the type of poultry business you wish to go into, one of the fast ways to make money from this business is by selling the eggs from the birds.
Whether for breeding or for consumption, there are people that are ready to buy the eggs produced from your birds.
For example, if you're into layer birds chicken farming, one of the ways to make money from this aspect is to sell eggs to customers on a daily basis.
Egg consumption all over the world is huge, so there is no way you won't make money from doing this business.
Even if you are breeding turkey or guinea fowl, you can still sell the eggs for the purpose of hatching.
The amazing thing about making money from selling eggs is you don't need to have a poultry farm. All you need is tactics and research.
Selling Eggshells
Next on the list of ways to make money from poultry farming is selling eggshells.
Making money from selling eggshells is not common but many are making cool money from doing this.
Those that are big in making money selling eggshells don't even own a farm but they have a sense of partnering with poultry farms that will sell them eggshells which they later reproduce to what they need them for.
In case you don't know, eggshells are rich in calcium which serves as supplements and boost depending on what you want to use them for.
There are people that specialized in buying eggshells and reselling them to companies that need them.
Some of the things that calcium is used for are but are not limited to:
For planting
Stop toothaches
For decorations
For ornament
There are articles online that elaborate more on how to start and make money from eggshells. Do some more research and make this another source of income for you and your farm.
Selling Feathers
Another way to make money from poultry farming is by selling feathers. Uh uh, feathers.
There are people that start a poultry farm mainly for selling feathers alone.
If you own a poultry farm, you can butcher the birds, gather the feathers and sell them out. If you don't have a poultry farm, you can do some research on poultry farms around you that also butcher their birds and propose to buy feathers from them.
There are different things feathers are used for. Some of them are:
For decoration
Papers
Upholstery and so on.
Poultry feathers recycling is huge both at home and abroad, what you need to do is look beyond where you are, and you will be making money doing what others are not aware of legitimately.
Sellings Feeds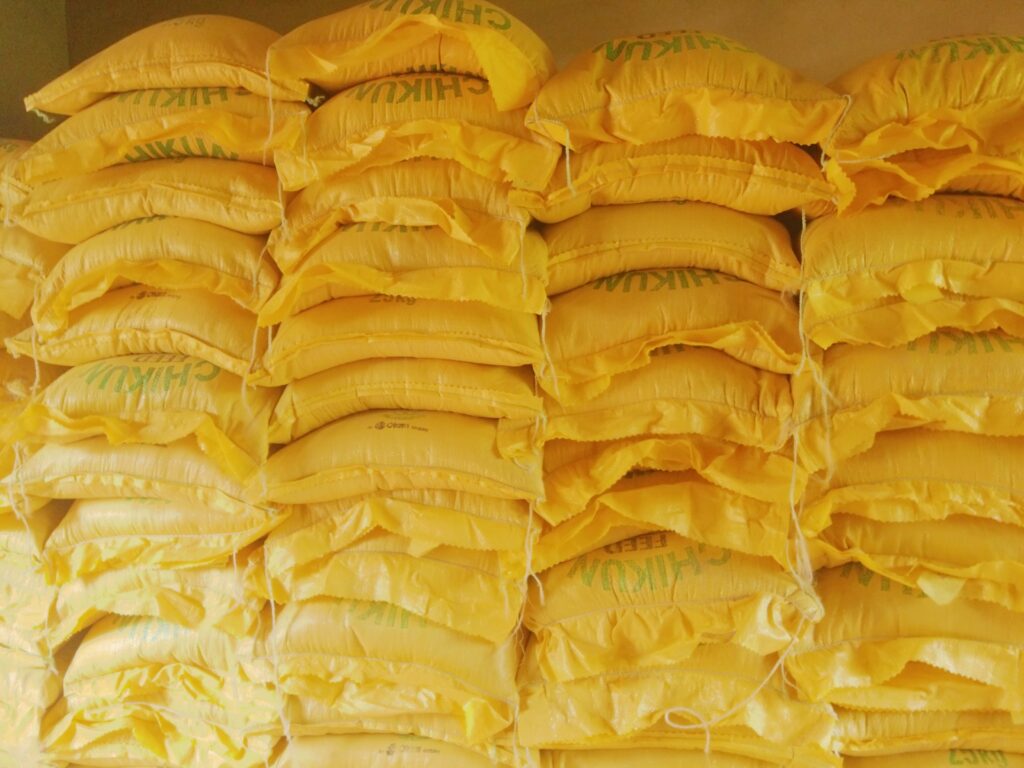 This way of making money from poultry farming is huge and requires a lot of money to start up.
When we talk of making money from poultry farming, it is not about buying land and setting up a farm, you can start selling feeds to poultry farmers in your environment.
There are areas where they find it difficult to get poultry feed, you can decide to set up a place where people will come to buy feeds and other poultry vaccinations and medications.
Although I must say, this type of business is highly risky and you can lose your money.
But like they always say "The higher the risk, the higher the returns and vice versa", if it's something you wish to try, then go for it.
Selling Feed Sac/Bags
Another way to make money from poultry farming if you own a poultry farm is to sell feed sacs or bags.
Do you mean I can make money selling my empty poultry bags? Yes, you read it right, you can make money from selling empty bags.
You might think you can't make enough money from this, but one thing you must know is that the money made from selling feed bags can pay for something on the farm. If you run and own a large poultry farm, you will be amused at the amount of money you will make from selling the bags.
So, think about it and look for people that buy these bags, they are around you.
Selling Poultry Waste
Do you know poultry waste is used as fertilizer for planting and you can make money from it?
All the waste that you collect from the birds can be bagged, stored, and sold to people that buy them.
There are information online about things that can be done with poultry waste and potential buyers, so take some time to research and see how to maximize every dropping from your farm to make money for you and increase your income streams.
Selling Birds
Next on the list of ways to make money from poultry farming is selling birds.
This way of making money is popular just like the first point mentioned above. Many people venture into poultry farming especially chicken farming for selling birds (for meat consumption) and selling eggs.
If you are among those that start a poultry farm just for meat consumption, then you are still on the right track because there is a lot of money to make doing this.
People are tired of red meat and fish is kinda expensive, so if you own a farm raising birds just for slaughter and nothing else, then you should be smiling to the bank.
People raise turkeys, chickens, and geese for people that buy these birds (slaughtered) on the regular.
Don't be held in a place, innovate and even add a cold room to your farm by selling frozen poultry birds.
Become A Consultant
Another way to make money from poultry farming is to become a consultant.
In this 21st century, people are searching for information on the internet just like you're reading this, so why don't just take a step further and become a guru in poultry farming?
You don't need to study agriculture or animal science in the university before you impact knowledge about the business of poultry.
Go for training, practice, read and add your own initiative to advise people on whatever they want to achieve on their farm (whether they just want to start or they have started and faced a challenge).
Conclusion
You might be asking as you were reading the article, are making money in some ways even possible? Well, I will tell you yes, you can make money from these ways and make cool money at that.
I know so because I have tried it, done it, and still making money with some of the ways mentioned above.
There are still many ways you can make money from poultry farming that has not been explored or mentioned in this article that you should pay attention to and take advantage of cos not so many people are doing this.
Don't limit yourself to what you know alone, explore, pay for consultation and training, and your eyes will be opened to things you never thought existed.