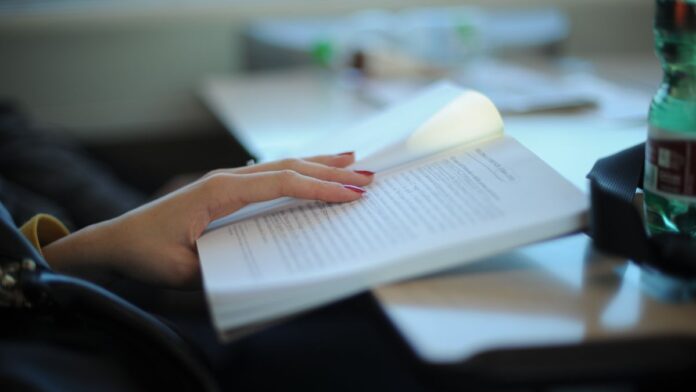 Some links on this page may contain affiliate links which means that, if you choose to make a purchase using the link, Agricfy.com may earn a small commission at no extra cost to you. For more information, go to our Affiliate Disclosure Page!
Introduction
Are you looking for the best books on fish farming for beginners to introduce you to the basics of fish farming? 
Or you're wondering how to start a fish farming business and need some guidance?
The key to running any successful business is knowing what works.
After knowing what works, you should also act on it.
It could help you start on the right foot and avoid some pitfalls in business.
So, reading some books on fish farming before getting started is a step in the right direction.
If you've started and seem somehow stuck, you can always retrace your steps once you learn the right things to do.
Overall, each of the books featured here has been selected to help you navigate your entrepreneurial journey as a beginner fish farmer.
First, here's a peek at our five selected books, with our overall best being Fish Hatchery Management.
Our Top 5 Best Books On Fish Farming ( Fish Farmers For Beginners)
Fish Farming An Overview; Best Books On Fish Farming (Fish Farming For Beginners)
Fish farming or aquaculture is the process of breeding fish for commercial purposes.
The process usually involves keeping the fish in an enclosed body of fresh water.
Fish farming is undoubtedly one of the most profitable business ventures in the agricultural industry.
Fish has high protein, low-fat content, and other rich nutrients.
It has also gained popularity as a healthy food choice in most parts of the world.
Consequently, making it a high-in-demand food source and a lucrative business with many prospects.
Fish farming, when done right, can bring in impressive ROI.
This is why starting your business on the right foot by reading some of the best books on fish farming for beginners is necessary for success.
You need to do several things before investing money to set up a fish farm to have a successful business.
Let's find out what these are.
Essential Things To Do Before Starting A Fish Farm Business; Best Books On Fish Farming (Fish Farming For Beginners)
Research The Market
Before investing money to set up a fish farming business, you need to understand your target market properly by researching your market.
This is necessary to help you understand your potential customers and their specific needs.
It's also important to help you understand customer behavior and what triggers them to buy.
So, research the market to identify if there are potential customers for your products.
Choose A Location
Another important factor to consider when setting up a fish farm is the location.
This is where the fish pond will be constructed.
Depending on the size of the fish pond you want to establish, you could use a dedicated space in your residential area. e.g., your backyard.
Alternatively, you could acquire land in a suitable location to construct your fish pond.
Whatever location you choose, consider the availability of quality water and a good drainage system.
Also, check the proximity to your target market, among other things.
Decide The Species Of Fish You Want To Breed
There are over 33000 fish species worldwide; however, not all are suitable for farming.
Some of the common species suitable for farming include catfish, salmon, tilapia, cod, carp, and trout.
So, decide on the species you want to breed.
Consider the following things when choosing your fish specie;
fish growth rate
 ease of breeding
 good table quality
 disease resistance
tolerance to environmental factors,  etc.
Find The Right Suppliers
Starting a fish farm will require you to buy fingerlings or juveniles.
You'll also need to buy quality feed to help your fish to good table quality.
More so, you'll need to purchase equipment for your fish farm.
All of these you'll get from a supplier.
This is why you'll need to find reliable and dependable suppliers that will supply you constantly with all you need for your fish farm.
Check Your Availability
This is all about assessing your readiness to start a fish farming business.
It's not enough to desire to start a business.
Are you willing to commit the time and energy needed to manage the business?
If not, do you have enough resources to pay people to manage the business for you?
These are some of the things you should consider when thinking of starting a fish farming business.
Overall, fish farming requires constant care and attention to preserve the fish's lives,
Hence, make sure you're available to cater to the farm before setting it up.
Check Your Financial Capacity
To start any business, you'll need starting capital and operating capital.
The starting capital covers the initial expenses of setting up the business.
Some of these include getting your fish farming equipment, setting up your pond, buying the juveniles or fingerlings, etc.
Operating capital, on the other hand, is the funds set aside to cover daily operational and recurring expenses such as buying fish feeds, wages for daily laborers, etc.
So, before you set out to start a fish farming business, check to see that you have sufficient financing options.
There are different financing options available for startup business owners, such as;
Personal savings
Business loans from commercial banks
Government grants
Loans from investors, business partners/associates
Family and friends' contributions
Each financing option has its pros and cons.
Specifically, using your personal savings will help you avoid debts.
 It will also allow you to enjoy full control of your business without any external influence.
However, using your savings could result in a heavy financial burden on your personal finances.
Alternatively, other financial options will get you sufficient funds.
However, you may have to share control of your business or pay high-interest rates on loans.
So, check your finances to ensure you have enough to execute your business idea.
Research The Legal Requirements
Certain legal standards back every business, such as
Registering your business name
Getting licenses and permits
Tax registrations
Registering for insurance, etc.
So, investigate the legal requirements you need to start a fish farm business in your region and abide by them to prevent future problems.
Prepare A Business Plan
You'll also need a concrete business plan when thinking of starting a fish farming business or any business at all.
This is because a business plan will help you stay on course and make implementation easier.
A business plan is a business document that captures detailed information about proposed activities and projected revenue in your business.
Besides that, a good business plan also shares insight into the market, competition, product, and your different strategies for success.
Essentially, a good business plan should have the following sections;
Executive summary/Business Overview
Company/business description
Market analysis/strategy
Marketing/sales plan
Competitors analysis
HR/Management Insight 
Financial/Revenue projection
Budget
Gather Relevant Knowledge/Training; Best Books On Fish Farming (Fish Farming For Beginners)
Without relevant knowledge or training on how to run a fish farming business, you would really struggle.
Specifically, you would probably lose most of your fish which is why this is such an important first step to starting a fish farming business.
Hence, look around you to identify skills training centers or fish farm experts that can train you on how to run a fish farming business.
Alternatively, you could gather relevant resources online/offline, such as the best books on fish farming for beginners to study and implement.
More so, there are several video tutorials online that can guide you on how to manage a fish farm.
Decide on which learning option you prefer, and learn and implement your way to success.
In a similar vein, we've selected the best books on fish farming that can help you learn the intricate details of fish farming.
Thereby helping you navigate your way from a beginner to a pro fish farmer. 
5 Best Books On Fish Farming (Fish Farming For Beginners)
Fish Hatchery Management
This classic book is one of the best on fish farming, especially for beginners.
It takes a holistic approach and delivers in-depth details into fish farming practice and management.
Want to find all the information on how to take good care of your fish farm in one place?
Here's the right resource for you.
This book, written by the U.S. Fish and Wildlife service department, explains the principles of fish farming applicable to different fish species.
It also captures relevant information on individual fish species.
This book gives insight into the vital fish management practices such as
broodstock management and spawning
fish transportation, etc.
This book will guide you as a beginner on how to raise and manage a fish farm.
2. Nutrient Requirements of Fish and Shrimp; Best Books On Fish Farming (Fish Farming For Beginners)
This book is written to help beginner fish farmers cope with fish-feeding challenges.
Earlier I stated that adequate fish feeding is one of the essential determinants of fish growth and successful fish farming.
Hence, this valuable resource by the National Research Council (NRC) will help you understand the best practices and methodologies regarding fish feeding.
All of these are carefully explained for easy assimilation.
This book summarizes the current nutrition requirements of fish and shrimp based on nutritional science.
Inside, you'll find information on;
Some of the basic but essential concepts and methodologies in fish/shrimp nutrition
Fish/shrimp digestive physiology
A breakdown of different food classes and their specific requirements of fish/shrimp
Nutrient delivery and feeding practices, among other important topics on fish feeding
This book was well-researched and compiled together to help fish farmers and other aquatic practitioners achieve sufficient fish production.
As a result, helping them keep up with the current /future growing demands of seafood and fisheries products.
So, this is your practical guide to fish feeding.
3. The Pond Owner's Problem Solver: Practical and Expert Advice on Designing, Stocking, and Managing Ponds
This classic book by John Dawes is a beginner's guide to understanding pond creation and maintenance.
Dawes is not just a writer but an aquatic consultant and globally renowned authority on fish, aquaria, and outdoor fishkeeping.
Hence, he shares his expert knowledge to help beginners navigate the hurdles of creating a pond.
Inside, you'll find different types and styles of pond setups to inspire you to create yours.
Dawes also shares in-depth detail on water quality and management, as well as fish feeding.
More importantly, there are pictures, illustrations, and Q&A sections to help you gain clarity on the topic.
You'll discover the benefits and drawbacks of each method illustrated in this book.
This way, you can easily decide on your preferred method.
Overall, if you're a DIY enthusiast and beginner farmer, you'll need this book to guide you in designing a good pond for your fish.
Not to worry, despite this being a classical book, you'll find most of the information in this book quite valuable for your fish farming business.
4. Basics of Fish Farming for Beginners: Easy Part-time Business From Your Backyard
This is also one of the best books on fish farming that aims to help beginners navigate the technicalities of fish farming.
Jayakumar shares expert knowledge gathered from three decades of experience in this book.
It's a simple handbook that explains the process of starting, operating, and managing a small-scale fish farm in detail.
Particularly, it talks about;
Fundamental requirements for fish farming
Water quality and maintenance
It also provides other relevant information like farming cost sheets, photos of major aquaculture species, and a 3D design of a sluice gate.
Overall, if you have no idea where to start your fish farming business, this could guide you on the right steps.
5. Backyard Fish Farming For Beginners: The Complete Guide to Fish Farming in your Backyard at Home
This is also one of the best books on fish farming for beginners looking to start a home-based fish farm business.
Uromijetu's book is a step-by-step guide to starting a fish farming business.
It contains the necessary information you need to know before, when, and after starting a fish farming business.
Inside, you'll find specific sections that talk about the following;
Things to consider before you start
The concept of backyard fish farming
Planning your pond
Water quality
How to build a fish pond
How to introduce your fish into your pond
Different types of fish farming include Catfish, Tilapia, Ornamental, etc.
Marketing the fish, etc.
This is for you if you're looking for a step-by-step guide on how to go about your fish farming business.
Common Challenges In Fish Farming Business
Fish Diseases And Mortality
This is one of the major challenges facing most fish farmers; beginners and pros.
Fish are prone to diseases like other livestock.
These diseases are mostly caused by bacterial and fungal infections.
So, an outbreak of diseases in the pond can lead to a high mortality rate.
Old age, environmental pollution, spawning, or mishandling are also some of the causes of pond fish mortality.
Water Quality
The water quality in a fish farm (pond) is bound to be compromised due to fish activities within the pond.
Fish feed and excrete in the pond.
This could cause water pollution, leading to an outbreak of diseases that could kill the fish if not properly managed.
High Cost Of Quality Feeds
Fish need high-quality feed to grow to maturity.
However, these high-quality feeds don't come cheaply due to the high cost of production, making it difficult for most farmers to give their fish the proper nutrition they need.
Maintenance & Management
Some newbie fish farmers lack the knowledge and skills to maintain and manage their ponds adequately.
Hence, they incur losses in their fish farming business.
Fish ponds require a high level of maintenance to provide a favorable environment for your fish.
For instance, you'll need to clean the pond regularly to avoid dirt build-up and decayed feed from ruining the water quality.
Also, you'll need to monitor the fish closely to separate bigger fish from smaller ones to prevent suffocation.
These are some of the maintenance techniques for managing a fish farm.
However, not all farmers know this.
This is why gathering relevant knowledge from some of the best books for fish farming, and other useful resources are non-negotiable.
Tips & Techniques For Successful Fish Farming; Fish Farming For Beginners
i. Get the best stock
ii. Invest in high-quality feed
iii. Select the right location
iv. Invest in the right equipment
v. Invest in fish pond care & management training
Conclusion: Best Books On Fish Farming (Fish Farming For Beginners)
Starting a business is a long-term investment into your future.
It's a worthy investment that could lead to financial independence and satisfaction in the long run.
However, you can only enjoy these benefits if you go about it correctly.
This is why apart from investing in the business you intend to start; you need to invest in yourself to get the relevant knowledge you need to succeed in your business venture.
So, each of these books featured here contains sufficient information on the different aspects of fish farming.
Putting the knowledge gathered from these books into your business would help you start on the right foot and enhance your chances of success.
Good luck!