Some links on this page may contain affiliate links which means that, if you choose to make a purchase using the link, Agricfy.com may earn a small commission at no extra cost to you. For more information, go to our Affiliate Disclosure Page!
Introduction
Have you thought about establishing a fish farm? For individuals seeking a means to be their own boss and earn a nice living, it's a fantastic business idea. Fish are raised in ponds or tanks for commercial purposes through "fish farming." It has little impact on the environment and is a sustainable and easy method of food production.
Salmon, tilapia, and catfish are just a few of the many varieties of fish that may be farmed. The fish farming process is relatively simple and doesn't require much equipment or space.
Fish farming goes beyond just raising fish in ponds/tanks, there is more to it that you might not even believe exists which is hidden from you and some other people.
Bisiseyond just raising fish in ponds/tanks
If you're interested in starting a fish farm, below are 10 fish farming business ideas you'll want to consider.
Fish Farming Business Ideas
You can start your own business with low capital if you read this list of 10 fish farming business ideas below.
Catfish Farming
Catfish farming is one of those simple fish farming business ideas that have the potential to be very profitable due to its nutritional value and commercial demand. Catfish can be raised in tanks and ponds. And this guarantees a prompt profit in this industry.
The market offers a wide variety of catfish species. Still, the three most well-known are the flathead catfish, blue catfish, and channel catfish. Farm-raised catfish can be harvested for 3 months and above. Your target market will generally determine the kind of catfish you want to raise.
Tilapia Fish Farming
Tilapia fish farming is a popular method of fish production. This type of fish farming involves using cages or tanks to house tilapia fish. Tilapia are hardy fish that can tolerate a wide range of water conditions. They are also fast-growing and have a high reproductive rate.
As a result, tilapia fish farming is an efficient and environmentally-friendly way to produce fish. It greatly increases demand for both customers and fish growers.
Depending on financial capabilities, anyone can establish a tilapia fish farming business on a small- or large-scale basis.
Ornamental Fish Farming
Ornamental fish farming involves the breeding and raising of fish for decorative purposes. Ornamental fish are often kept in aquariums or ponds and can be both fresh- and salt-water fish. Ornamental fish farming is a billion-dollar business and one of the fastest-growing sectors of the fish farming industry. You must, however, possess a fundamental knowledge of breeding and rearing.
Global trade in ornamental fish has steadily increased due to the growing interest in fish for aquariums. With a little capital, you can decide to run the business from home.
Fish Hatchery
A fish hatchery is where fish are born, raised, and nurtured until they are ready to be released into the wild. Hatcheries play an important role in conserving fish populations, as they can help replenish stocks that have been depleted by overfishing or other environmental threats.
Fish hatcheries come in various forms, each with a specific purpose. While some hatcheries concentrate on breeding and rearing fish for scientific research, others raise young fish that will be released into the wild. Still, some hatcheries are in charge of creating the eggs and larvae sent elsewhere worldwide. All fish hatcheries, regardless of the unique purpose they serve, have one similar objective: to help protect the future of the fish population.
The fish hatchery is a profitable business. Whether you run on a medium or large scale, you'll get the best return.
Tuna Fish Farming
Tuna fish farming is a relatively new industry that has emerged in response to the growing demand for tuna. Popular fish species like tuna are frequently eaten fresh, in cans, or frozen. It is a nutritious and affordable seafood option that is high in protein and omega-3 fatty acids.
Most tuna farms are found in tropical or subtropical areas with warm water and an abundance of food. The farming process begins with the capture of juvenile tuna, which is then transferred to a fish farm. In addition to being consumed domestically, tuna has good export potential.
Carp Fish Farming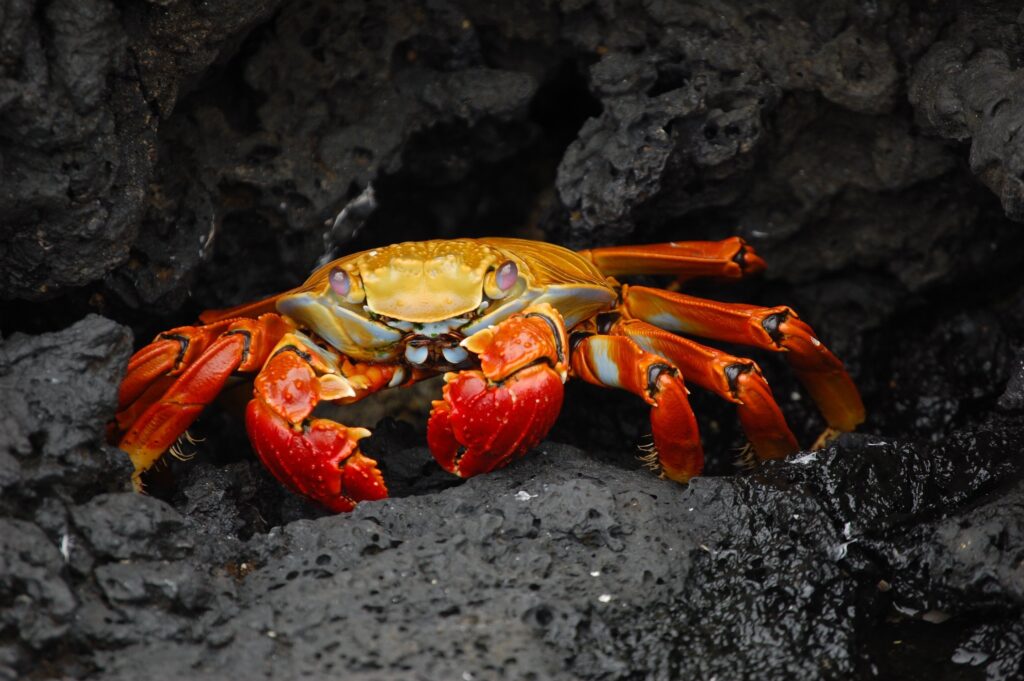 Carp are a popular type of fish in many parts of the world, and their meat is high in protein and low in fat. Carp fish farming is usually done in ponds or tanks, and the fish are fed a diet of pellets made from fish meal, wheat, and other ingredients.
If you are thinking about starting a carp fish farm, there are a few things you need to know.
First, you will need to obtain a license from your local government. Secondly, you must purchase or lease land to build your farm. You will also need to build ponds or tanks to raise your fish. Finally, you will need to purchase fingerlings (baby carp).
Shellfish Farming
Shellfish farming involves the cultivation of shellfish, such as oysters, clams, and mussels. Shellfish are an important food source for many people worldwide and can help meet the demand for seafood.
Various oyster, mussel, and clam species are considered shellfish. Fish farming is now regarded as the only real answer for feeding the world's population as the demand for seafood keeps outpacing resources. An effective addition to a balanced, low-fat diet is shellfish. Additionally, they are good sources of vitamin B12, iron, zinc, copper, and copper.
Fish Nutrients and Medications Sale Business
Suppose you're looking for a business idea that is both unique and profitable. In that case, you might want to consider starting a fish nutrients and medication sale business. Not only is this kind of business unique, but it also has the potential to be very profitable.
You will need a few things to get started: a supplier of fish nutrients and medication, a way to store and distribute the products, and a marketing plan. With a little bit of planning and some hard work, you can be well on your way to starting a successful fish nutrients and medication sale business.
Breeding and Selling Bait Business
Suppose you are passionate about fishing and have a knack for raising healthy bait. In that case, you may wonder how to start a breeding and selling bait business. This can be a profitable business venture if done correctly, and there are a few things you'll need to get started.
First, you'll need to choose the right bait fish species to breed. When making this decision, there are various factors to consider, such as the climate in your area, the availability of food and shelter, and the predator fish species in the waters you plan to sell your bait.
Once you've selected your bait fish, you'll need to acquire the proper tanks and equipment for breeding and raising them. You'll also need a permit from your local fish and wildlife department if you plan to sell your bait commercially. Lastly, you'll need to create a marketing plan to sell your bait to local and online customers.
Fishing Tools and Accessories Business
There are many different opportunities for starting a business in the fishing industry. One potentially lucrative option is to sell fishing tools and accessories. This can be a successful business venture for a few reasons.
For one, there is a large and growing market for fishing products. More people are taking up fishing as a hobby and need gear and supplies to get started. Secondly, a wide range of fishing products are available to sell, from lures and bait to rods and reels.
And lastly, selling fishing products can be a seasonal business, as many people go fishing in the spring and summer months.
If you're considering starting a fishing industry business, selling fishing tools and accessories is a great option.
Things To Consider Before Starting A Fish Farming Business
Location is everything when it comes to fish farming. You want to ensure that you choose a location with plenty of fresh water and enough space for your tanks or ponds. You also want to avoid locations with high concentrations of pollutants or chemicals, as these can harm your fish.
Another important factor to consider is the climate in your area. Different types of fish prefer different climates, so you'll need to research which type would do best in your area. You'll also need to ensure that your tanks or ponds can withstand the extreme temperatures in your area during different seasons.
You'll need a freshwater source for your fish farm. This can be either a well or a creek. If you choose a creek, make sure it's not downstream from any factories or other sources of pollution.
Fish farming requires basic equipment, such as tanks or ponds, aerators, filters, and pipes.
You'll also need to purchase some fingerlings (baby fish) to start your farm with.
Conclusion
Capital is the most important part of a business. Fish farming also needs daily monitoring, certain abilities, and understanding. In other words, you have to focus on every small detail.
You must also create a business plan following the water body's size and financial strength.
Capital is needed at every stage of the business, so you must estimate how much you will require in advance. A marketing strategy should also be developed for your goods.
We hope that these 10 fish farming business ideas will assist you in starting your business.